Inside GDC: A Firsthand Look at the Exciting Growth and Innovation of Web3 Gaming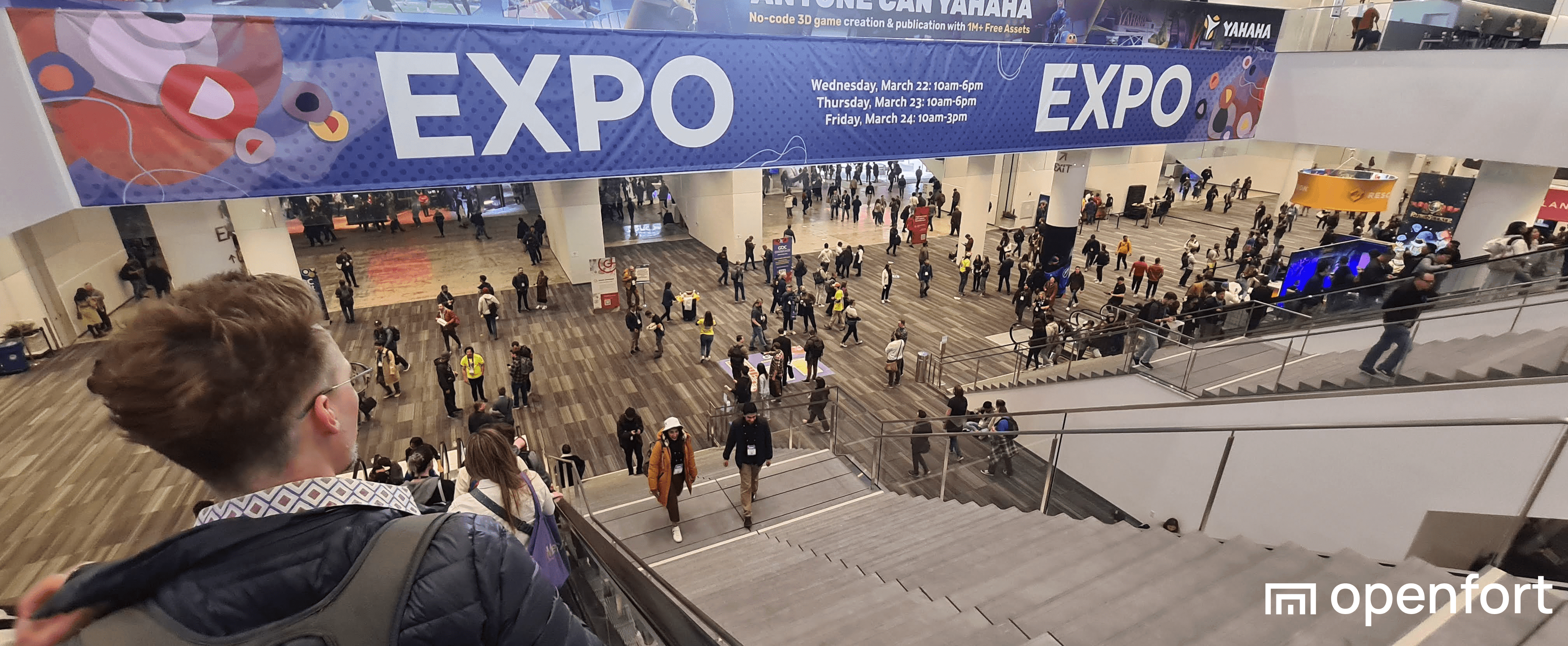 Attending the Game Developer Conference in San Francisco this week gave US a firsthand look at the exciting growth and innovation happening in the blockchain gaming space.
From panels and workshops to announcements, it's clear how vibrant the gaming industry is. Studios and developers have tons of new games to share, and the community is open to new concepts -incorporating blockchain is one of them.
The message is clear: web3 gaming is still in its experimental stage, but it's alive, growing, and it's already working. Our thesis for blockchain gaming looks like this:
We need fun games that people like.
Reduce all barriers to entry and make Web3 add-ons opt-in.
Have all blockchain elements seamless.
People should like the game more than they hate the concept of "NFTs".
Players stay and play.
At its core, it's about helping developers utilize blockchain tech to provide a new experience and business model that wasn't possible before. They can create innovative games, experiment with ownership and incentives, and connect with players in new ways.
Web3 lets you achieve this. This new gaming paradigm is already working — and creates abundance and ownership for the first time in the industry.
We believe web3 and gaming will rely on three key things to grow further:
Increasing exposure for web3 games, aka web3 as an attack vector for indie studios.

Indie publishers are well-positioned to figure out successful models for web3 games (and to be acquired by a big player). They can take risks where bigger players can't or where opportunities seem small today. The next wave of innovation will be driven by indie game devs with enough support.

Making the user experience easier, which unlocks experimentation to figure out models that work.

Let's make games more affordable and easier to use. This will make it possible for more gamers and developers to participate in the space regardless of their technical expertise. It sounds obvious to say, but that's still very much a problem. Spaces worth exploring include:

Player onboarding experience
In-game economic models
The analytic stack
Genertive AI
UA and attribution models

Web3 games launching web2.

Faced with an overly extractive web3-native audience, top web3 studios are experimenting with launching web2 gameplay while slowly releasing blockchain elements.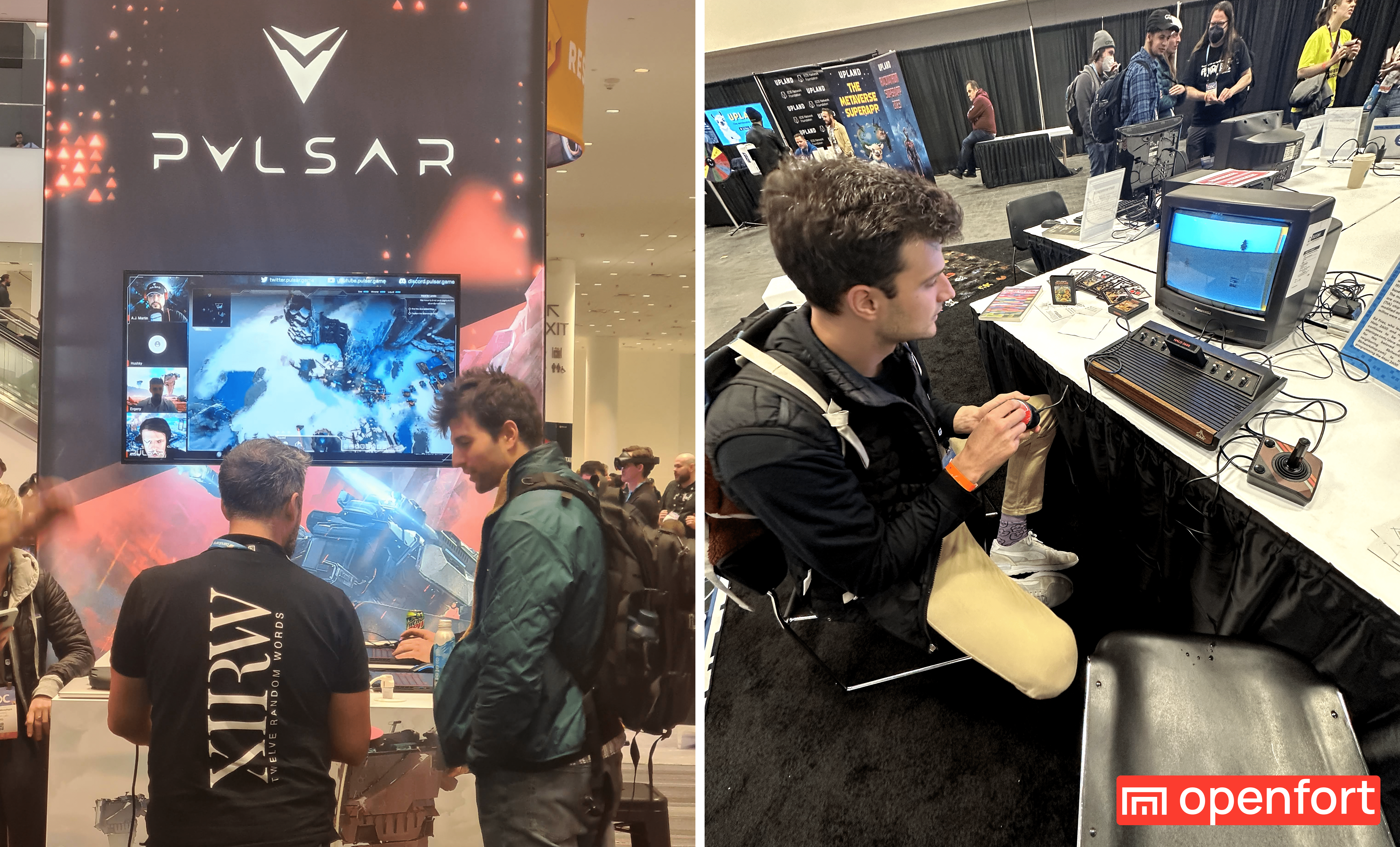 Overall, the web3 gaming space is still in its early stages, but the potential for growth and innovation is immense. I met several amazing and talented web3 gaming founders, people that both build games and infrastructure for games. One thing was clear: infrastructure companies won't succeed unless games succeed. That's why we must align incentives if we want more games to launch.
As more gamers and developers enter the space, we can expect it to go viral one day. We will see games top charts, go viral on social media, and pave the way for a new generation. That new wave will be so much better because 1) it will pay developers much more than current revenue-sharing models, and 2) it will be free for players! It's crazy to think about, but a game could actually be free-to-play and pay players more than any current revenue-sharing model!
We're actively brainstorming in the space and figure out current and upcomming roadblocks is crucial. When leaving GDC we had two thoughts in mind:
In the short term, 10-50 million will be playing Web3 games without realizing it, through Web2.5 games. Probably millions by the end of this year.
In 3-5 years, hundreds of millions will be playing 'true' Web3 games, e.g. Defi-enabled Open Economy MMOs. Games that dare heavily lean into the novelties and quirks of crypto, dare rethink paradigms and genres from the ground up. Not replicating familiar facades with a crypto backend.
If you want to learn more about Openfort, join our Developer Discord or shoot us an email.